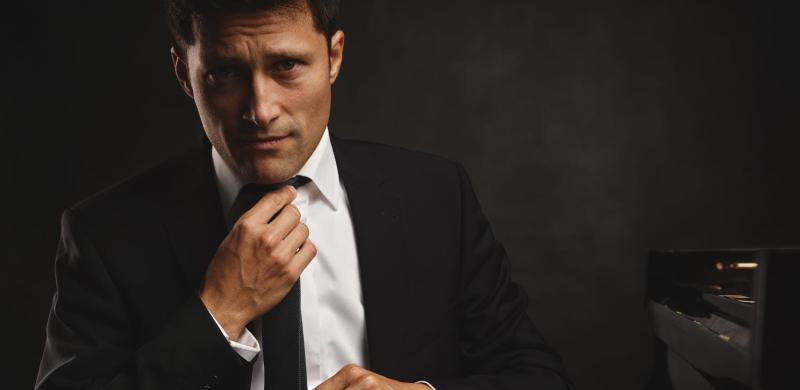 Lorenz Grey winner Jazz/Blues UK-Songwriting Contest 2019
BIO
Lorenz Grey is a jazz / blues singer and pianist who lives in southern Germany and creates new songs and handpicked covers between jazz and pop. His casual charm and carefree way of guiding the audience through a varied evening convince and entertain at the same time. After the final concert of the small tour to the EP "The Joker" writes the Baden newspaper Lahr "It is a pleasure to listen to him (...), you crave more!".
The title track EP 2017 "The Joker" as well as the video 2018 for "Virginia Sinner" immediately landed among the finalists of the UK Songcontest. In 2020, the debut album "Liberty Hotel" will be released, featuring a number of well-known guest musicians such as Z.b. Trumpeter Chris Moschberger and saxophonist Axel Müller. (Sing my song, Gregor Meyle band, BAP ...). The lyrics of the 8 original songs are from English and American cowriters like the very active Mick Evans, who, like Lorenz Gray, is a student of No1 hit author Mark Cawley. Cawley wrote for Tina Turner, Joe Cocker or the Spice Girls and today works internationally as a trainer and teacher.
Lorenz Grey takes it up with an update of the pianomanic format that goes beyond the pure cover bar piano and expertly proves that a new pianomaniac with high-quality arrangements and cool performance exists not just in the UK or the United States of America.